"To Help Preserve 

These Remnants of Our Musical Past."

We are the Chicago chapter of AMICA, Automatic Musical Instrument Collectors Association. AMICA is an international group of collectors dedicated to the preservation, restoration and appreciation of automatic musical instruments.

Margaret Bisberg, President

Richard Van Metre, Vice President

Wynette Edwards, Reporter

Please contact us by clicking on the below button if you would like more information .

1920 9'6" Steinway Duo Art Concert Grand Reproducing piano with 2 pumps and 2 motors 

(Click to enlarge)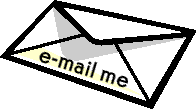 Please Join Us for Our Next Meeing